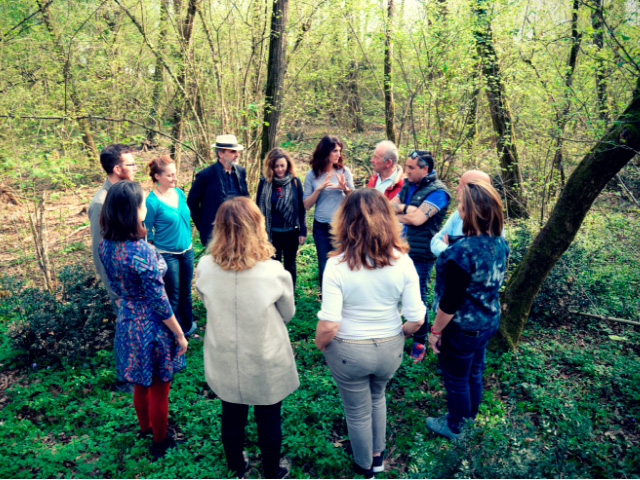 | KEY SKILLS | Cooperation, listening, overall vision, empathy, individual, group and organizational self-awareness.
An experience suitable even for very large groups, given that we will be divided into teams, each committed to conceiving and designing the different components of E-Co-Villaggio, that is an ideal city where attention is not only the focus for the environment but also that of people and cooperation.
Each group will have to invent and realize a different aspect of this ideal place of relationship, including for example the Inno (creative musical activity), the flag (creative pictorial activity), the Constitution (founding values), the policies of land and resource management (approach to ecology and sustainability), health care, welfare & nbsp; and so on.
Naturally the Ideal City becomes a way to reflect on what is important in one's on-the-job community, the work group, the company, in its internal relations and with the community as a whole.
This activity mobilizes unexpected creative resources every time, and generates a moment of great exchange, comparison and co-construction of a common vision, allowing participants to train teamwork, communication, negotiation, cooperation, vision, strategy and listening .
© 2020 All rights Reserved Oasi Galbusera Bianca
Rag.Soc.: Azienda Agricola Besana Gaetano Paolo – Via Giovanni Besana 2 – 23896 Sirtori (LC)
P.IVA 02432850135. - Privacy & Cookies