The courtyard of the village
Our court is conviviality and meeting
Come and visit the Oasis and discover the beauty of unspoiled nature
The Oasis of Galbusera Bianca is a Charming Bio Farmhouse
A
Bio Osteria
with 120 covered seats and 40 outdoor seats with natural vegetarian, vegan and traditional meat cuisine. The search for lost flavors produced in our organic biodynamic farm with quality ingredients from local farms and therefore zero km. Environments furnished with recycled wood, in an ancient village of 5 farms known since the '300, renovated in bio-architecture with the consumption of renewable energy without any emission of carbon dioxide. Twelve themed rooms and an apartment that all tell a story.
All inserted in a WWF oasis for biodiversity in the center of the Montevecchia park and the Curone valley, just 20 km from Lake Como and Lecco and 40 km north of Milan, in the Upper Brianza and in the heart of the Lombardy. Twenty hectares in a terraced hilly area with meadows and woods, vineyards and orchards where we grow fruit and medicinal herbs in biodiversity.
Many services, a single deep experience in harmony with nature!
Organic and natural cuisine mainly vegetarian and vegan in respect of the environment but without forgetting the flavors from our lands. 120 covered seats and 40 outdoors in the Court of the Farmhouse or directly on our lawns inside the WWF Oasis.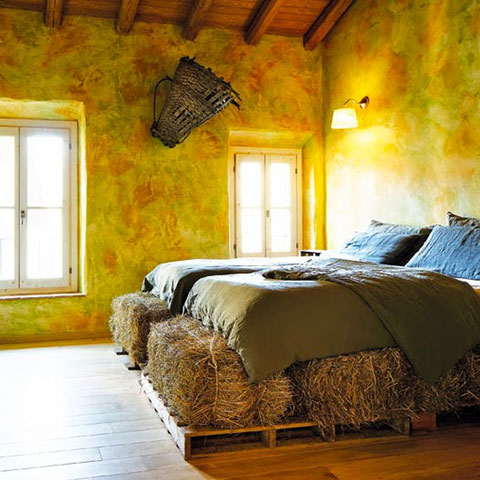 Relaxing nights where you can find peace and silence in environments with attention to every detail. 5 double rooms, 7 suites and 1 charming apartment, renovated in bio-architecture and furnished with particular attention to materials to create warm and welcoming atmospheres.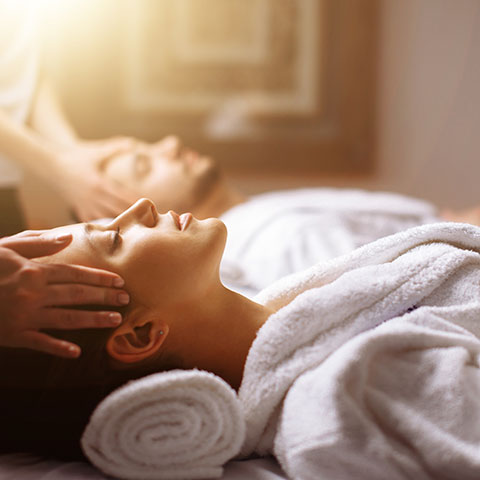 Each massage is an energy exchange that develops through the hands and that is infused in the people who receive it. A selection of the most important massage techniques to open your heart and mind for a deep contact with yourself. Come and discover them and nourish your body with well-being.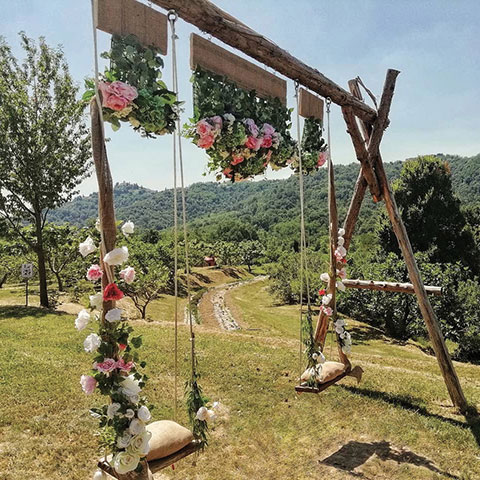 Getting married or celebrating events with us means finding our roots. Reconnect with nature and start from it to plan a life together. Each event is a path tailored for you with personalized menus with attention to the smallest details.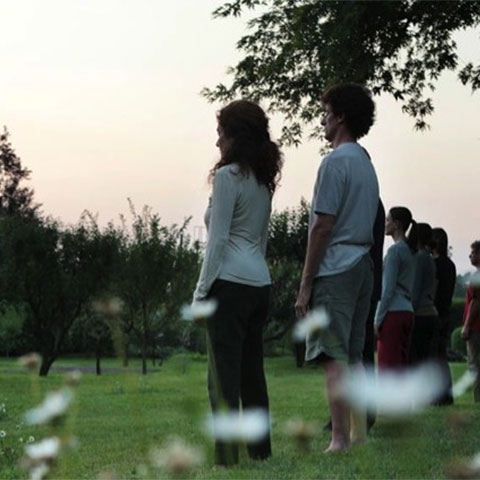 Team Building tailored in a playful or educational key depending on the characteristics of the group, the corporate identity and specific objectives. An experience that also passes through the food that unites and that comes directly from the earth and the environment around us.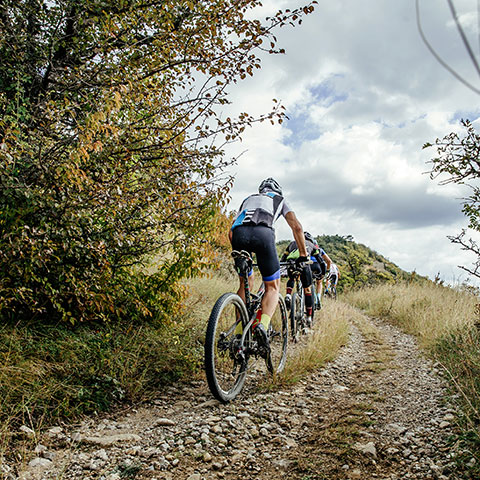 Our time is the best gift you can give. So why not live together an experience immersed in the greenery of the Montevecchia park? Among uncontaminated nature for a direct contact with nature that will fill your soul with a renewed serenity.
Come visit!
We are in the Regional Park of Montevecchia
and Valle del Curone
in Via Galbusera Bianca 2,
in Valletta Brianza (ex Rovagnate), Lecco.
© 2020 All rights Reserved Oasi Galbusera Bianca
Rag.Soc.: Azienda Agricola Besana Gaetano Paolo – Via Giovanni Besana 2 – 23896 Sirtori (LC)
P.IVA 02432850135. - Privacy & Cookies