5. Shinrin-Yoku (Forest Bath)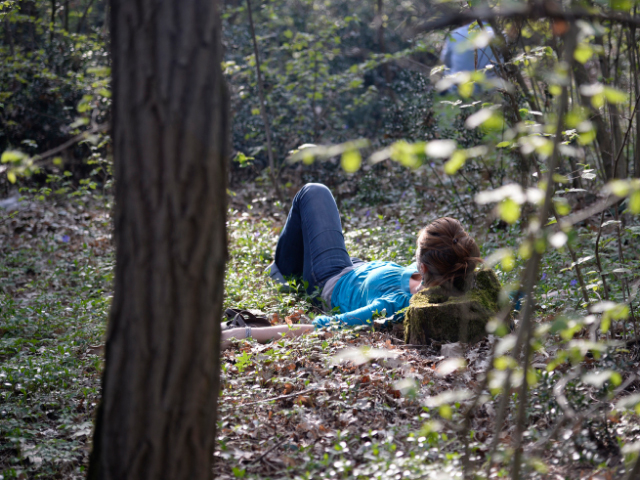 | KEY SKILLS | Stress management, wellness, exploration, centering, presence, mental calm, relaxation, regeneration.
Shinrin-Yoku is the name which b> in Japan is given to a practice which in the world western yes is quickly spreading with the name of Forest Bathing < b>, that is « Forest Bath » or « Bagno di Bosco < / b> . " b> p>
In this experience, participants will be guided to get in deep connection with the forest, combining walking meditation with a journey of sensory awakening, listening to silence and of contemplation, which will leave the participants regenerated, listening, deeply present and centered.
In the 1980s, Japan began testing the benefits of this practice on people's health, putting it at the center of an important research program that has over time produced numerous scientific evidences regarding the effects benefits of Shinrin-Yoku on mood, the immune system, stress and numerous psychological disorders. Thanks to this research, doctors around the world are now starting to use Forest Medicine as an integral part of individual and collective health development programs. The participants will experience first-hand, on themselves, the positive effects of this ancient and modern practice at the same time.
A full immersion in nature, between the woods and the hills around at the Oasis of Galbusera Bianca, rediscovering their connection with themselves, with le others people of gruppo , and with the nature b> . b> p>
© 2020 All rights Reserved Oasi Galbusera Bianca
Rag.Soc.: Azienda Agricola Besana Gaetano Paolo – Via Giovanni Besana 2 – 23896 Sirtori (LC)
P.IVA 02432850135. - Privacy & Cookies