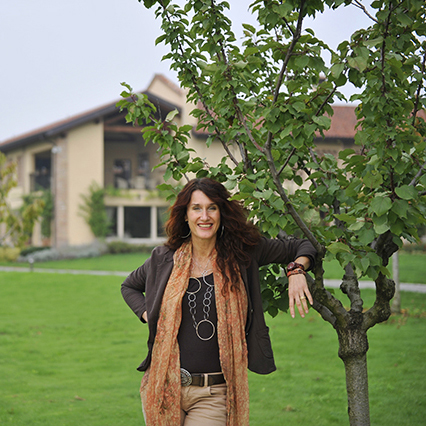 Team Building and Training
Welcome to the Oasis team building and experiential training.
I am Diana and I am ready to design the most suitable activities for your group to the characteristics of the participants and your goals.
With us you can count on a team of professional trainers who will take care of all your needs, together with a natural context that will make every experience unforgettable. With us nature is in fact the protagonist, whether you choose team activities open, both that you decide to stay in the assembly hall. The large windows overlooking the valley and the forest will offer a regenerating view of the Montevecchia Park and the Curone Valley.
Our proposals include team building Adventure, Musicali , Creative , Wellness and in the kitchen .
We then have a selection of Exclusive Team Building for the Oasis Galbusera Bianca , designed specifically for our location.
All formats can be declined in a playful or formative way, depending on the needs of the group and the time available.
It is possible to integrate different formats in order to build a unique and highly personalized experience. You can also book a photo-video service through us to capture your experience and leave a beautiful memory to your participants.
In this section you will not find all our formats, ask me for the complete catalog and contact me without obligation to tell me about your project by writing an email to training@oasigalbuserabianca.it .
I'll wait for you! Diana.
© 2020 All rights Reserved Oasi Galbusera Bianca
Rag.Soc.: Azienda Agricola Besana Gaetano Paolo – Via Giovanni Besana 2 – 23896 Sirtori (LC)
P.IVA 02432850135. - Privacy & Cookies